Dear Readers,
Greetings from Shenzhen, China! As stated in last week's newsletter, I have begun my 2 weeks road show in China – events and coordinating the last minute madness for the fourth annual Cross Border Summit.
Many have been curious about what I'm doing as Director of Business Development at Alpha Rock Capital – which I joined once they acquired Sisitano in late July. So about 2 months in, seems like a good time to update readers of our GFA newsletter.
This past weekend is a perfect example – Marc Roca the president of Alpha Rock Capital (let's use ARC going forward) took a last minute trip from the offices in Manila to meet up with me while I was in Hong Kong. He'll be attending the Cross Border Summit and I am helping him out with a China visa from HK.
While processing the visa, he joined for our GFA VIP dinner in Hong Kong last Friday.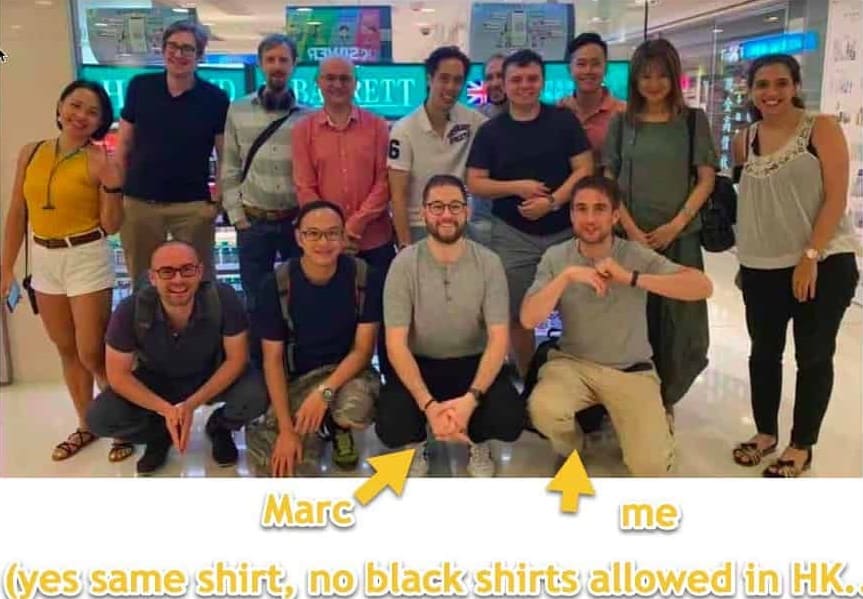 You can read more about the dinner and see more photos here.
After hyper networking at the dinner, Saturday we met a supplement brand about being their exclusive distributor on Amazon USA. Visited their office, toured the office, sample room, and warehouses.
Sunday met Kevin Shee, a great friend and business entrepreneur (see the photo and read the blog here), he was on Global From Asia podcast way way back in episode 18.
We discussed investment strategies about Amazon FBA, the market in Hong Kong for real estate and other tips and insights going forward for ARC and the acquisitions we will be making.
Monday we picked up his China visa (my WOFE in China still comes in handy, ha) and more meetings of movers and shakers in Hong Kong for potentially investing in ARC holdings or more product distribution deals. He flew back to Manila and I crossed into Shenzhen, China.
More meetings here, making more deals looking to acquire more Amazon FBA companies – have had a ton of people finding me out of the "woodwork" after they have been hearing the news and figuring out a better system for incoming requests to invest in the holdings and to vet and do due diligence on incoming Amazon sellers looking to cash out.
All in all, this fits perfectly for what has been building up here at Global From Asia, and I appreciate being a part of ARC, making deals and business connections between the firm and the GFA community – and am building up things fast as Cross Border Summit is almost a month away now.
Let's make some deals! Let us know, we are looking to have people join in on buying into the holdings company or pitch us their Amazon brand.
Enjoy the rest of your week!
Mike
---
Know the latest from Global From Asia:


CBS Speakers of the week:
For this week, we will be featuring two experts who will be speaking in the Fourth Annual Cross Border Summit on October 22 – 23, 2019 at Guangzhou, China. Kara Atchison, Owner of Lonestar Technology and Wilson Blues, Founder of Banana Works. Check out Kara's full profile and Wilson's full profile.
---