Dear Readers,
I am on the road again – passing through Hong Kong, Shenzhen, and Ningbo – seems I can't stay away from this area. On the trip, I had a chance to catch up with Howard Thai – the Professor of Amazon – and an expert in our GFA community (also will be a speaker at our fourth annual Cross Border Summit in Guangzhou, China this October 22-23, 2019).
First of all, let me share my meeting with him. It was his birthday this past Sunday and I was able to experience a Cantonese style birthday celebration. A private room in a hotel restaurant in Shenzhen, China friends and family arrived early. They have a tradition that the birthday boy has to be the dealer for Blackjack. And it is intense, his family and friends were really trying to break the bank / break the dealer (meaning Howard – the birthday boy). Seems somewhat similar to "birthday punches" I received in my days in USA as a birthday boy. It is an intense session to experience, I played a few hands but the intensity a bit too high for me, ah!
During our discussions as he was dealing black jack and over an amazing dinner – he was still talking Amazon! He truly lives and breathes "the game" and we discussed some collaboration ideas and Cross Border Summit and some potential joint ventures.
What he is truly excited about, and I am also enjoying to see as a supporter in the community, is his exclusive mastermind in Las Vegas.
He and I are both really passionate about bringing together East and West, foreigners and Chinese sellers, and his mastermind is doing just that.
Check out the lineup: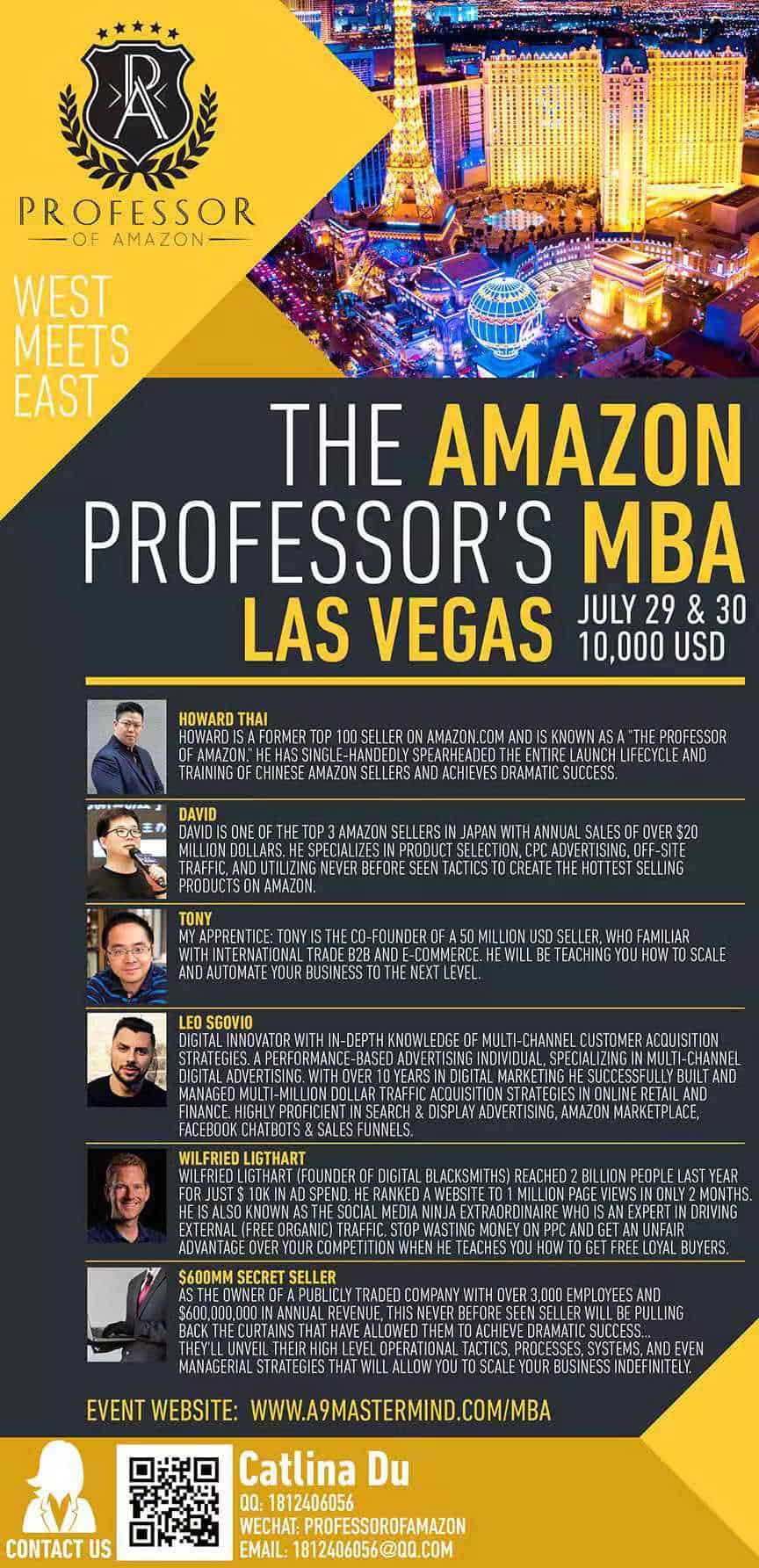 During our dinner talk, he said that these masterminds will and MUST deliver massive value. He has a lot of tricks up his sleeve to share at this exclusive event, and while the stakes are high for players who want to attend, the ROI is destined to be positive – he is standing behind it.
So if you are serious about stepping up your game and want to meet Howard and other East and West gurus in Las Vegas – I would say take that bet and double down on your business.
Register Here
---
Thanks and Happy Thursday!
Cheers,
Mike
Know the latest from Global From Asia:
If you need help to improve your business cash flow, read our review on Reap and see if this digital platform is what you need.
Or, if you want to read and learn new insights about the global economy, you can head on over to our Global Gab column in Global From Asia News and check out Global Gab #18 – And The Hits Just Keep On Coming.
---