Dear Readers,
Just arriving back in Thailand from a 10 day trip to China – and things are cooking. Many have been asking, and it is a pleasure to announce we have opened up early bird tickets for our fourth annual Cross Border Summit!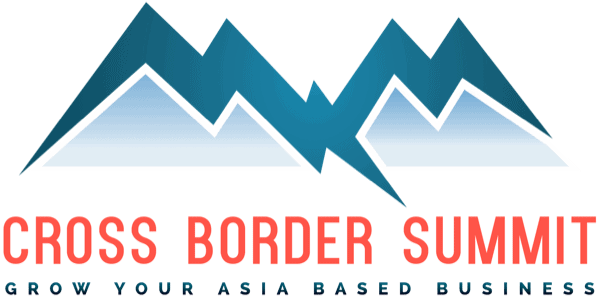 What started in April 2016, the Cross Border Summit has become Global From Asia's main event each year. And this year we are putting the majority of our energy into this 2 day, 20+ speaker executive level event for the Amazon FBA and export based B2C ecommerce community.
Also, this will be the first time we are doing it in Guangzhou, China. Right in the center of where the action is during the trade show season – Guangzhou is the home of the Canton Fair – so we are happy to welcome the attendees of the fair to join us for this 2 day event.
Save the date – Oct 22 and 23 is going to be the time of the year for anyone doing cross-border ecommerce and Amazon FBA – and we want to see you there.
Here's the current lineup of amazing speakers:

We have been working on this event for months already, and with 3 months to go, we are certain this will be the event to be at. The venue has limited seats, and like every year we will sell out – so book early.
Early bird gets the worm the old saying goes.
So if you're ready to commit early (yes!) then we have opened up early bird tickets for GFAVIP and email subscribers for a limited time – check out the different ticket options and lock it in today.
I look forward to seeing you there.
Also if you can't make it – we understand – but sharing this with those who would benefit has always brought out some new amazing people to the community – so sharing is caring!
Cheers and enjoy your weekend,
Mike
---