Dear readers,
Quick note while on the road (with limited, Chinese internet) here in Guangzhou. It has been an exciting couple days already and here's a photo from our GFA round table this past Tuesday in Hong Kong: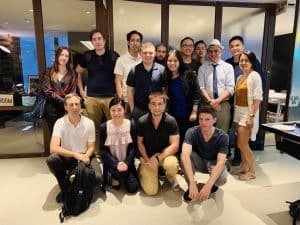 And as this is being sent out we'll be having a workshop going on in Shenzhen.
Don't worry, we are hosting our online bootcamp session next week – we have some spots open and grab it before prices go up.
Register here
We have gotten great input and locking in the Cross Border Summit venue in Guangzhou. Save the date: Oct 22-23, hope to see you there.
Enjoy the rest of your week.
Mike
---