We have heat here but fingers are still a bit chilly in Shenyang City as the news reports say snow is on the horizon. Winter is coming, and I hope all of you have an amazing rest of Q4 and to reflect and plan for 2021.
The fight for attention.
Each week I try to think of a witty subject line for the newsletter.
Marketers around the world always want to grab your "eyeballs".
So this is the future battleground and Tiktok is winning.
This week's show we have Matt Brennan, a top China expert and a friend, sharing with us the story of how TikTok came to be. I love these stories, and the idea that an "overnight" success was almost a decade in the making.
Matt also has an amazing book about it which I devoured over the weekend when it came out. Check that book out here (plus my review).
 
Now, without further ado, let's tune in to the show here:

Have an awesome weekend!
Cheers,

Mike Michelini
November 19, 2020
OTHER NEWS, EVENTS AND FEATURES:
1. Relations and Business Between China and Australia
What are the challenges and opportunities for Sino-Australian businesses during and after this pandemic?
Learn more about trade relations, trade agreements, and business evolution with the Sino-Australia Trade and Diplomacy expert Asha Forsyth.
The session will be on:
November 26, 2020 10:00 AM HK Time
Click here to register: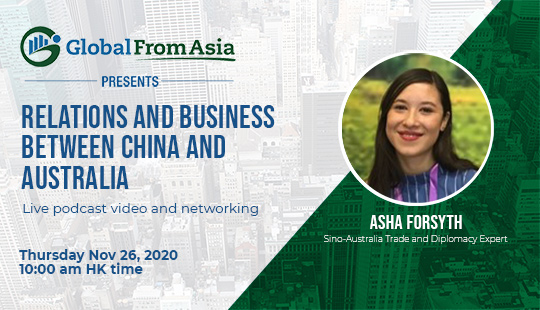 2. Mastermind Rush
A bit of an update – we are pushing forward to start 2021 off with masterminds! Zac Zheng and our very own Mike Michelini will get you onboard and launch the masterminds on Dec. 1 at 7pm HK Time and every first and third Tuesday at the same time, for 3 months.  
To get full details about the succeeding masterminds, you can head on here.  
If you are interested but haven't applied yet, you can do so here.
 
For those who have already applied, you can now register for the sessions here and get email updates on the upcoming sessions.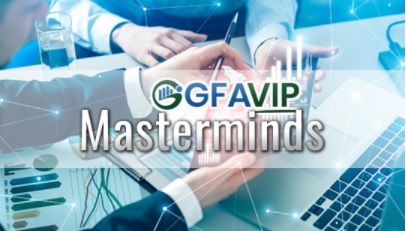 Stay tuned for more events from Global From Asia. If you want this and more, be part of the GFAVIP community. Learn more about it and our GFAVIP membership program here
---