Global From Asia
Newsletter
December 10, 2020
Dear Global Business Enthusiast,
We are preparing for a great 2021. To make the most of the new year, we are kicking off masterminds again.
It looks like our most popular table is Amazon FBA!
The first mastermind table by Ryan Wong has 1 spot remaining. If you're interested you can apply now, this table is confirmed for next Tuesday, Dec. 15, 2020, 7pm. 
Let's get things rolling!  
Learn more about it here and apply for a spot.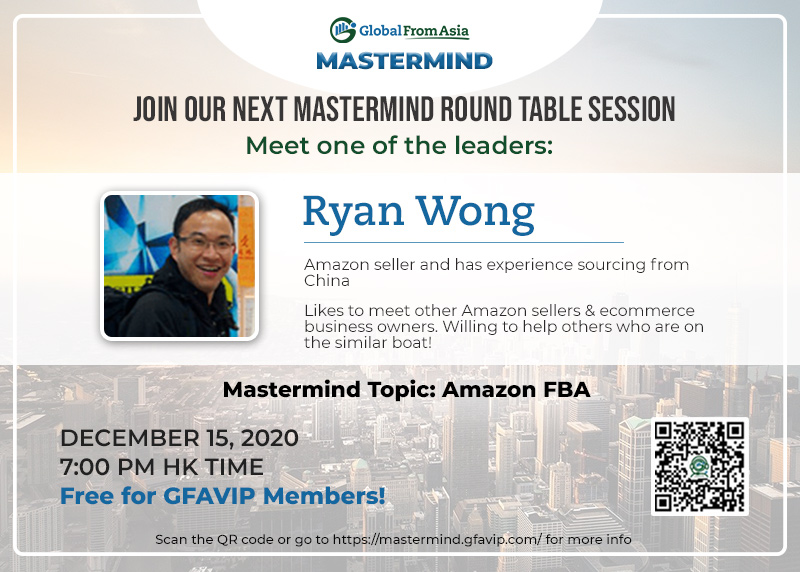 This week's podcast is also a gem. We were discussing what it takes to build a true drop ship empire with our guest,

 

Nick Peroni.

 

He is truly a great one to learn from.

Listen in to this week's podcast here:


Mike Michelini
December 10, 2020
---