Global From Asia
Newsletter
March 25, 2021
Dear Global Business Enthusiast,
This time last year, I was entering a China quarantine. Check that out here.
Where were you?
Let's all appreciate where we have been and where we are going.
And stay positive.
Today's podcast does just that. We have James Kwan, partner and Executive Chair at Jumpstart Media. He's done amazing things with Jumpstart over the years. He's based in Hong Kong and I am happy to have him on the Global From Asia podcast (finally!).
We discuss the state of Hong Kong's startup ecosystem, some programs, his accelerator, and ways you and your business can (should) adapt to this changing world.
Let's tune in here:

We also talked about online events, we discussed a bit about that in the show.
And, speaking of online events, GFA Community has several lined up for the coming days.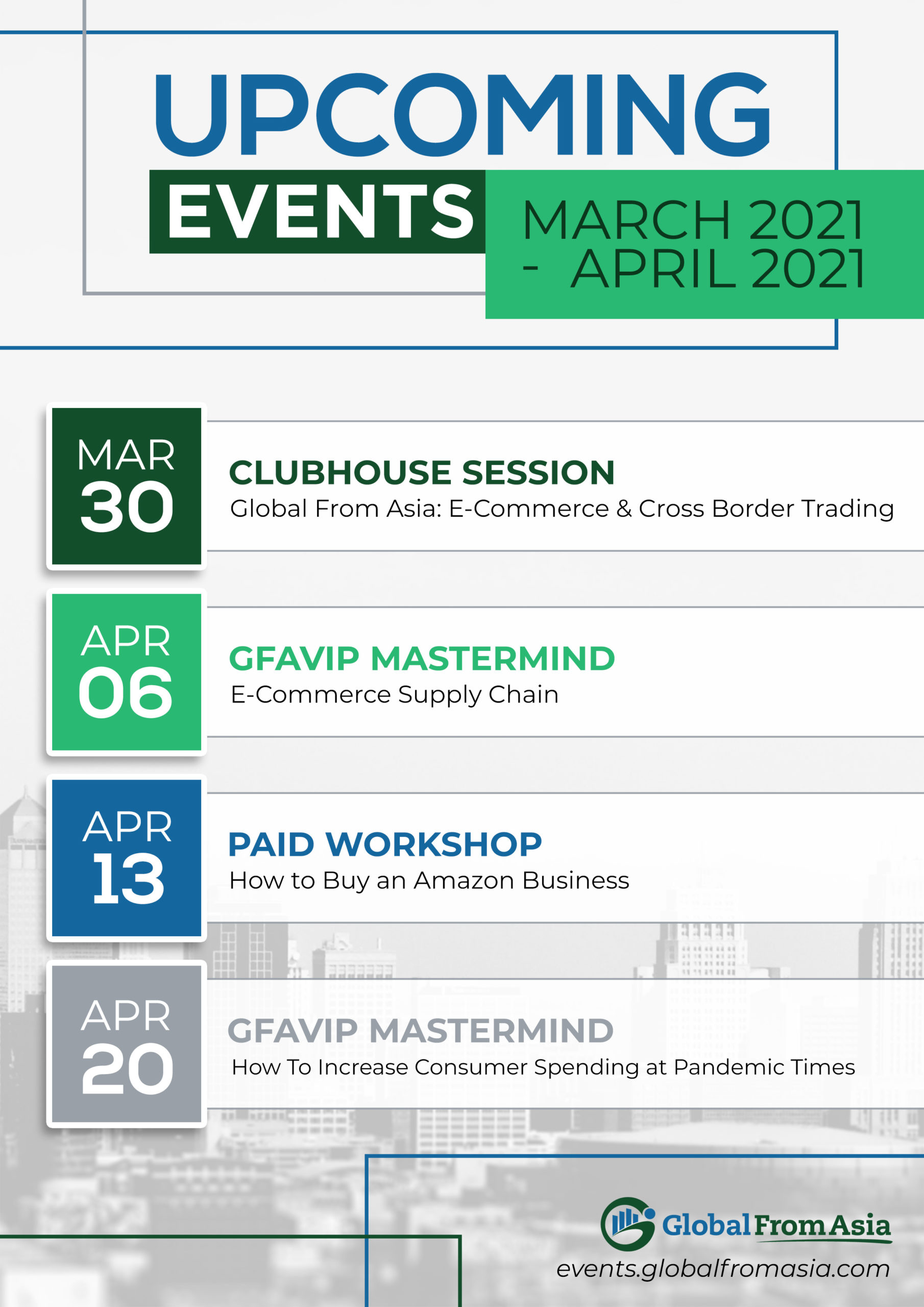 ---
March 30  –  Clubhouse session at 9 pm about

 

Global From Asia: E-Commerce & Cross Border Trading
April 6

 

– GFAVIP Mastermind

 

"E-Commerce Supply Chain"
April 13

 

– Workshop

 

"How to Buy an Amazon Business"

 

50usd non-GFAVIP, free for GFAVIP
April 20

 

– GFAVIP Mastermind

 

"How To Increase Consumer Spending at Pandemic Times"
Stay tuned for more information about the above events.  We're looking forward to seeing you in all of them!
Enjoy the rest of the week!
Cheers,

Mike Michelini
March 25, 2021
---