For those who have been waiting anxiously for the next issue of GLOBAL GAB, I thank you for your patience. In looking over the multiplicity of potential entries for this edition, I am struck by the fact that the delay of 6 weeks or so may actually have been to everyone's advantage (and not just to those who were hoping to not hear from me any time soon 😊) Some trend-lines have, towards the end of this period, started to become apparent and have effectively negated the good news puffery seen earlier.
As an example, the Wall Street Journal on October 21st/20 reported that credit rating firms(in China) have been doling out more Triple-A bond ratings despite the pandemic and increased borrowing(s) and that now 57% of all Chinese corporate debt is now AAA-rated whereas in 2015 only 37.5% were (and there was no pandemic). On November 13th/20, Bloomberg reported that some Chinese banks are cutting holdings of (Chinese) corporate bonds and that others are reducing their exposure to bonds completely. Just a few days later, Tsinghua Unigroup, a prominent government sponsored and subsidized chip-maker, defaulted on a bond payment – in the same 7-day period, 2 more SOE's also defaulted: Brilliance Auto (BMW's partner in China and Yongcheng Coal & Electricity Holding Corp., one of the main coal mining companies in China. Bloomberg reported on November 24th that China defaults are due to exceed RMB100 billion this year and that the offshore default amount is already 2.1 times the figure reached in the entire year 2019.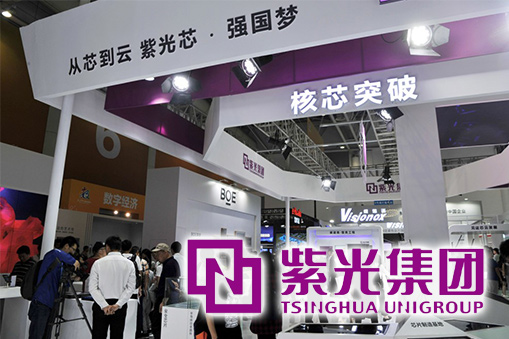 The Financial Times on November 23rd reported that the Vice Premier, Liu He, said that the authorities would crack down on illegal bond financing. This has rocked many SOE firms as they rely on issuing new bonds in order to pay the old ones off; indeed profitability has been greatly lagged growth in debt (BBG – Nov. 24th) – a little known fact is that it is traditional banking in China to have to pay off all loans every year or two. If access to fresh funds is denied or even slowed at this time of pre-Chinese New Year, many more defaults could follow. The Government is already investigating the bond sales and ratings of the 3 previously named firms in what appears to have been orchestrated attempts by certain parties to get their money out. OB BA DI
Define Poverty
Interestingly, The South China Morning Post reported on November 24th/20 that China may have to cut its funding of President Xi's pet Belt & Road project to ensure that the project has any future. One of its main debtors, The Government of Zambia, had previously just defaulted (Nov. 18/20). OB BA DI
On November 23rd/20, the Financial Times reported that President Xi's aim "to double China's economy by 2035 is a fantasy" unless he can find a new engine of growth to absorb significant amounts of debt-financed spending or if he can boost a dramatic redistribution of income. That latter is interesting as Xinhua reported on the very same day that China has now eliminated poverty completely in its country, 10 years ahead of its schedule deposited with the UN 2030 Agenda for Sustainable Development. Poverty in China is now finished. Of course, what constitutes "poverty" has yet to be defined. OB BA DI
Reuters, on November 4th, reported that export business received by Chinese firms "slipped further into contraction at the fastest rate since July", and also reported on December 2nd that this mini-recovery is masking the fact that many smaller firms, who collectively employ the majority of Chinese workers, are struggling as the larger firms are pulling in government subsidies OB BA DI
Boosting the Immune System
If the rising factory prices don't offset the recovery in manufacturing (Reuters, October 27th/20) and the projected fall in the worldwide economy this year of 4% according to the IMF (as reported by the Financial Times on December 4th/20 doesn't do it in, consider that container availability is almost nil (Bloomberg, November 9th) and that rates jumped 37.2% on October 1st/20 and an additional 12.7% some 3 weeks later (Wall Street Journal, October 21st/20) OB BA DI
According to the WSJ on October 26th, the trade war implemented by Donnie Doofus against China did not accomplish a boost in US manufacturing – all that happened was that supply chains shifted to countries such as Vietnam and Mexico. It was reported on October 29th that, of the US$66 billion collected by US Customs, US$61 billion has already been paid out (or promised) to US farmers. Furthermore, suit has been filed in Court to try to recover the tariffs paid as it would appear that they were implemented illegally. If found to be in default, The US Government could wind up having to pay back the full US$66 billion in addition to having paid out the US$61 billion. (Full Disclosure – my company is one of the plaintiffs in the suit.)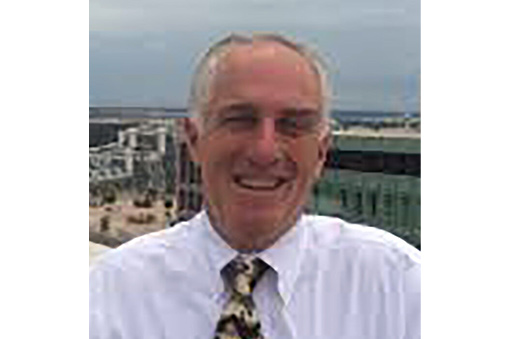 Just as a sidenote, The New Statesman on November 6th issued a report that said that between 3 and 7 million jobs, depending upon methodology, were supported in the USA by Chinese firms. As another sign of how things are becoming more country-centric, Marketwatch (November 5th) published an article about how to boost your immune system "if you're an older American" – apparently, being older from another country is not the same. And Donnie Doofus, the greatest haircut of our time, fired Mike Kuperberg, the Head of Climate Global Research, because he issued a report detailing climate change (Nov. 10/20). He followed that up on November 18th/20 by firing Christopher Krebs, the Director of The Cybersecurity and Infrastructure Security Agency for publicly contradicting Donnie Dumkopf's assertion that there was election fraud. When, subsequently, the Attorney General of the USA stated (HILL – December 1st) that neither he nor The Department of Justice could find any evidence of election fraud, Donnie's retort was that he didn't look hard enough. OB BA DI
Do as I Say
Erdogan of Turkey is back in the news – on October 27th/20, Bloomberg reported that the lira was down 25% this year and that only the Brazilian cruzeiro has a worse showing among Emerging Currencies. By November 9th, they reported that it was now down 30% and was the worst-performing (can't you just see them jumping up and down screaming, "We're Number One!") and Erdogan's son-in-law had quit his position in the Central Bank. Mr. Erdogan, who sports numerous responsibilities under his fez, declared on October 29th (again, Bloomberg) that doctors and nurses are forbidden to take holidays or to resign in the next 3 months. There is no word if he will cut them any slack should they die. Speaking of currencies, Citigroup sees the US dollar dropping 20% over the next year. OB BA DI
The death of Saeb Erekat was reported by the New York Times on November 10th/20. They neglected to report that Mr. Erekat was a virulent supporter of no peace with Israel and was a rabid denigrator of anyone who sought medical help in Israel for any reason, including for their children. But he was of the "do as I say, not as I do" school of thought – he went to Israel with a full blown case of covid-19 and, after several days on a ventilator, succumbed to the virus. OB BA DI
"Arrest, Shoot or Kill"
A police chief (NYT – also Nov. 10th) in Marshall, Arkansas, asked for volunteers to go to DC in order to, "arrest shoot, or kill Democrats" – there was no word what he was going to arrest them for but it would appear that they would have been shot 'while trying to escape'. And, on November 6th, the NYT reported that a high-ranking New York Police officer in charge of preventing workplace harassment, had been found to have posted 100's of racist messages on a website. OB BA DI
On November 16th, The Wall Street Journal reported that crop prices were rising and that China was buying. On November 25th, Reuters reported that Chinese buyers were cancelling orders as their processing margins were shrinking. Carrie Lam went public on November 30th about how the US banking prohibitions have compelled her to keep large sums of cash in her house as she cannot have a banking account. She did not seem to understand why her position did not generate much concern amongst her serfs. Over 230,000 UK passports have been issued to Hong Kong citizens so far this year. We know that herding cats is difficult – soon Mme Lam can demonstrate how to herd rats. OB BA DI
What's With OB BA DI?
Now, you may reasonably ask, "What's with the OB BA DI?" Is it the Beatle's song? No, that is, ""OB la di". OB BA DI? Well, here's the story – you know that the US just had this huge exercise in democracy, spending an estimated US$14 billion (NYT, Oct. 29/20) in the process. It seems that some senator running for re-election was giving a speech on a Native American reservation and a junior reporter from out east was assigned to cover it – the Senator is introduced, gets on the podium, takes off his Smokey Bear Stetson, wipes his florid face with a huge white bandana, taps the microphone, and says, "Is this here thang on?"
When assured that it is, he wipes his face again and puts his mouth (no mask) close to the mike and screams, "Mah fellow Americans, Ah love y'all like my own family" and the crowd chants, "OB BA DI".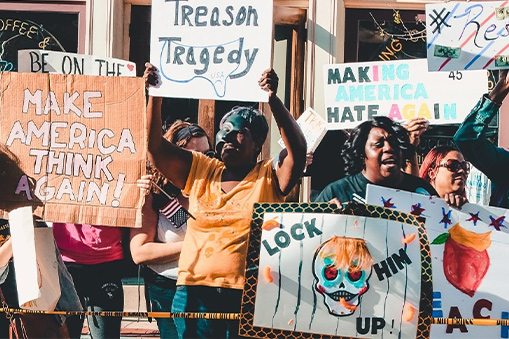 He hears that and feels that they are his, and so follows up with, "And this here time in Washington, Ah intend to get you that school money" – they follow with a rousing chant of, "OB BA DI, OB BA DI".
Well, I'm telling you, you should have seen it – he's rolling along now like Old Engine 99 runaway on a straight stretch of track – he's got a full head of steam under him, and he thunders, "And we're goin' to improve the roads" – OB BA DI …."And we're goin' to replace the bridge" – OB BA DI "And we're a-goin' to replace the swimming pool" – OB BA DI, OB BA DI, OB BA DI
Finally, the senator can't think of anything else to promise and subsides with the admonition to not forget to vote for yours truly on November 3rd. The chant of OB BA DI follows the senator all the way from the podium, down the stairs, through his meet & greet. To his car, and on and until he's out of earshot.
As the people start to drift away, the cub reporter goes up to one of the older men and says that it seemed to be a really rousing speech that was well received. And the man replied, "Nope, about the usual, I guess. Now drive safe and be careful to not step in the ob ba di."
Thanks for reading –
Bennett
Comments/Suggestions?
Please contact me at: benlittle@facetedproducts.com
---