Dear Readers,
What an intense 2020 for sure. My wife and I were on BBC live radio last week (here's the quick 3 min clip if you're curious) talking about living apart during the Coronavirus saga.
Trying to think of other topics to discuss, as it is consuming my mind space as well as everyone in the industry (have talked to Wall Street Journal as well this week).
So today, I decided to pick a guest that talks about what China is really about – Devin Ehrig, a friend, scholar, and fluent Mandarin and Cantonese speaker, comes on the GFA podcast to share his stories in China.
Here's a quote that we really liked from the interview: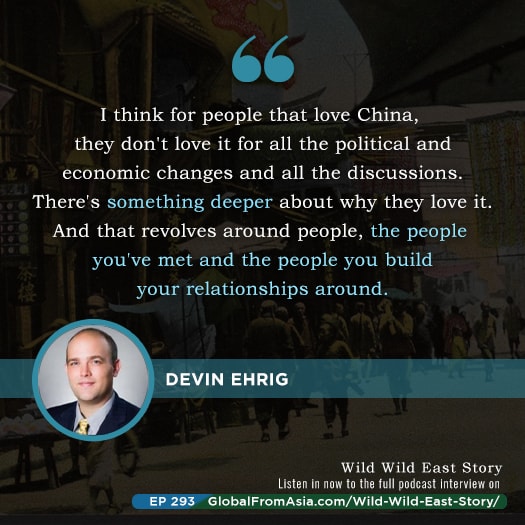 And with all this mania about Coronavirus, and the Chinatowns around the world suffering and the Chinese people being avoided for being Chinese, let's remember that quote.
Devin is also crowdfunding to turn these stories into a real book – I threw him some money and you should too.
Read about his crowdfunding campaign here.
If you have some time in your day, listen in to this week's episode on these epic stories in China:

---
Know the latest from Global From Asia:
GFAVIP Member updates:
We are doing a featured round up on the blog about the Coronavirus, if you have input that you want to share, learn how here.
Tuesday morning, we have a small brainstorming session about sourcing outside of China and planning some private member trips too.
When this newsletter goes live, I'll be hosting a live webinar w/ Davide Nicolucci on Amazon ranking tactics – GFAVIP members can enjoy a masterclass on Tuesday Feb 25, 7pm HK time learn more here.
Deep discussion about more families leaving China to Southeast Asia.

---