Dear Readers,
Typing this up on the Airport Express in Hong Kong as I head to the Global Sources Summit. What an intense, intense few weeks – Bangkok, Guangzhou, and now Hong Kong.
Last week we got through the trifecta (six years of Global From Asia, fourth Cross Border Summit, and fourth book – Ecommerce Gladiator) and from all of this, have been getting such amazing feedback.
I don't want to forget anyone specifically, but we will highlight some of them in today's newsletter – but first – here's a short video I recorded for you on the road in the Global Sources Trade Show in Hong Kong.
[Note: I'm like the only person in a black shirt anywhere it seems, and do get looks as I walk around with my big camera and my black button down]
And here are a few of the various feedback messages we have been receiving:
For E-commerce Gladiator: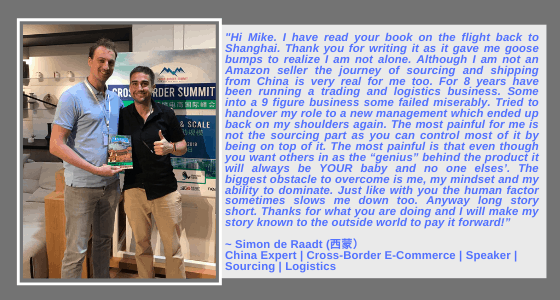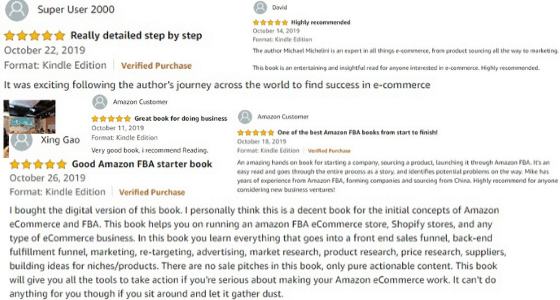 If you want to have a quick report on the Cross Border Summit, head on over to our blog on Global From Asia:

It has been an amazing few weeks, and as we wrap it up this week, thank YOU for the motivation to keep on pushing forward and making things happen.
If you have any feedback that you would like to share about anything that has been happening here at the community, the summit, the book, the podcast / media content we are putting out – now would be a great time to do that as we are documenting it all.
Fill out the form here.
Have a great day!
Cheers,
Mike
---
Ecommerce Gladiator: Building An Amazon FBA Company
This book is now available in Amazon Kindle. Learn how to launch and grow an Amazon FBA Company and be entertained with the story and lessons in Mike's journey from raising money, setting up a company, creating a product and brand, and all the way to acquisition.
You can purchase your copy here.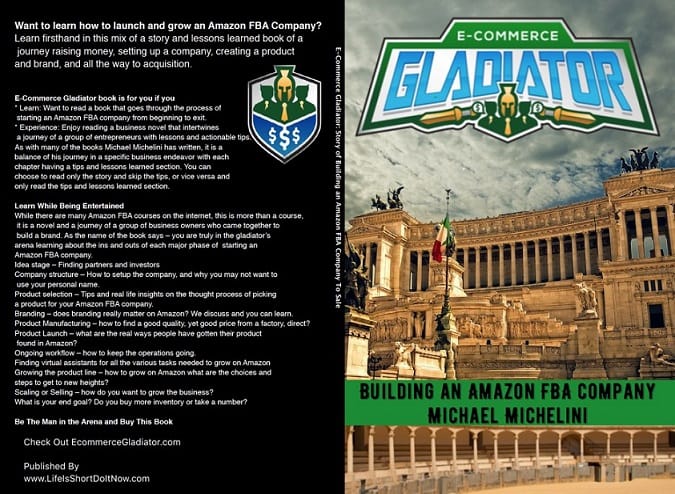 ---