Well, I started writing this 2 days ago and, somehow, there was a meltdown and, you guessed it, it disappeared – and, believe it or not, I didn't say a word. What's the point?
On December 7th/20, Politico reported that China was on the verge of a "large scale roll-out of vaccines" – Wall Street Journal reported on the 18th that China intends to vaccinate 50 million people with its "experimental vaccine" before Chinese New Year – yet on the 23rd, Quartz reported that Sinovac again delayed issuing news on the vaccine's effectiveness (for the 3rd time). Ultimately, after the major roll-out in Brazil, it was determined that its effectiveness was only 50% (WSJ – Jan. 13/21) and there was no report on after-effects on recipients…I could comment, but what's the point?
Harder to Refinance
Many issues ago, I reported that the financial market (in China) was very weak and that there were going to be a huge number of failures – I also reported that there were several banks in Henan Province whose non-performing loans were in the vicinity of 40% ('normal' would be 1-2%). In the last 6 weeks, the following have failed to repay their bonds and are in 'proceedings' (in China, that means whatever the Government wants it to mean – more on that later):
Yongcheng Coal & Electricity (YCE) – China's largest supplier of coal and is situated in…..wait for it….Henan Province
Tsinghua Unigroup – one of China's largest chip suppliers and the recipient of over US$5 billion in official government funding & subsidies
Shandong Ruyi Technology – China's largest clothing manufacturer
Financial Times (FT) and the Wall Street Journal (WSJ) both commented on the effects that this will have on related companies. Just as an example, FT reported on December 9th that other Sate-Owned Enterprises (SOE's) are now unable to issue bonds due to the demise of Yongcheng and the fact that it was rated AAA…it is important to note that, in China, the repayment of outstanding monies in full is expected every year and that is usually accompanied by a 'replacement' ie. one issues bonds, gets the monies, and uses same to repay the previous (which was what Yongcheng was trying to do). So, as Bloomberg (BBG) reported on January 9th/21, China Merchants Securities said that they expect defaults in 2021 to be 10-30% more than they were in 2020 (already a record at US$30 billion) because the Central Bank "will be instating stricter policies which will make it harder for some firms to refinance".
It doesn't instill confidence when some of the leading bond credit agencies in China get suspended – FT (Dec. 15) reported the suspension of Golden Credit Rating who rated Shandong Ruyi as AAA, at the same time as they defaulted on 2 bonds in 2 days. The top credit rating agency, China Chengxin International Credit Rating gave a triple A rating to Yongcheng even after it failed to make a bond repayment – it got suspended, too. On January 9th/21, BBG reported that the IMF told China that they had to "contain financial risks". They have evidently listened and taken these admonitions to heart – total punishment to both firms … 3 months suspension. More comment? – what's the point!
Bankers Getting Jailed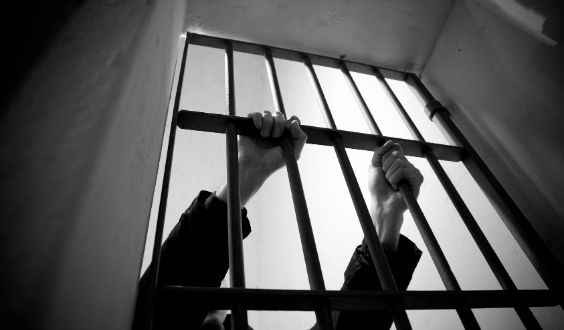 But when you hear about all these foreign firms rushing into China because the Chinese yuan is 'solid' and they are offering higher interest rates, know well that fools rush in where angels fear to tread. FT reported on Jan. 4th that local government agencies were evading Central Government-mandated borrowing restrictions/limits and ratios by transferring lower 'value' (sic) assets (sic sic sick). To underscore this, the technically bankrupt SOE reported above, Yongcheng Coal, was transferred to a unit of the Henan Province Highways Board (Nikkei Asian Review – Dec. 18th) –are you asking at what real value? What's the point?
Oh, wait – there's more…..on Dec. 14/20, ABS/CBM reported that, "a star banker was jailed for life in a US$400+ million Ponzi scheme" – the reason that they can't be more precise than that is that, given the state of what amounts to 'normal' audits in China, they couldn't get any more precise. On Jan. 5/21, BBG (among others) reported that the former chairman of Huarong, the Central Government's banking designate for disposal of distressed assets, was sentenced to death for "corruption and bigamy" – it was reported in the Chinese press that he had 100 mistresses and had them all housed in one building. It was also reported that, when the police raided it, they found $20+ million in cash in the basement. Presumably, he had accepted 'presents' of US$200+ million. There was no word as to whether:
he had an established banker's ratio of $2 million per girl and added to each tally appropriately to keep the ratio in line
Whether the sentencing court was more upset with his dishonesty or his honey-bee tactics with the xiao jie…maybe they were just jealous or maybe they are taking over the harem at bargain prices as "wards of the state".
There have been many other bankers jailed recently but I am not going to name them as they only ripped off for penny-ante sums, like US$13 million – so what's the point?
The Rising Threats
One more mention of banking in China and we'll move on – the Nikkei Asian Review mentioned, on December 16th, that Xi sees Alibaba and TenCent as rising threats to his power, and has labelled his efforts to rein them in as "the prevention of disorderly expansion of capital". On December 18th, Reuters reported that ANT Financial was immediately stopping the listing of online financial products from Chinese banks. The South China Morning Post (SCMP) (which, as truth being stranger than fiction would have it, is owned by Jack Ma, the former Chairman of Alibaba and the man whom Xi Jinping is actually intent upon humbling) reported on December 25th that the People's Daily (China) stated that the investigation into ANT is not political and was necessary to "ensure healthy development in the industry". Care to comment? What's the point? On January 7th/21, Financial Times reported that Beijing had ordered the censorship of the Alibaba/Ant probe. Q.E.D.
I am going to quote exactly from the Nikkei Asian Review (NAR) of December 23rd/20 – "The contrast of a world struggling to control a pandemic that originated in China and a Chinese Communist Party patting itself on the back for its response to the same crisis will only spark new frictions." Damn! – I wish that I had said it that well.
Making the Cut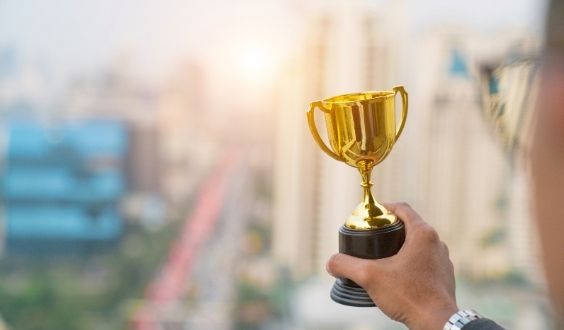 And there I want to leave it, for awhile at least. Doing this column has been hard – all the news worldwide has, for the last year for sure, been black, bigly black, and YUGELY black. Almost every bit deserves its own column – take Dec. 11/20 and the Reuters comment about a "shortage of (shipping) containers" – the causes and repercussions of that could fill a small textbook (remember those?). Or the hack of Solar Winds and the repercussions of that on 425 of the Fortune 500 companies, not to mention on every major department of the US Federal Government, including State, Treasury, Commerce, DOJ, NSA, Pentagon etc.. Or the fact that insiders unloaded US$286 million of stock before the news was made public. Or the fact that their password was, get this, solarwinds123. I could have commented on the increasing prevalence of unschooled players in the derivatives market a la Robinhood (BBG) or that UK finance companies will lose their authorization in the EU once Brexit takes effect (Law360); on Jan. 5/21, the Bank of England was reported (LAW360) as saying that following the financial rules set by the EU (which everyone in the EU must follow) is "too high a price to pay to secure access to the Bloc's markets". I say, bit of a whiny twit, eh. Or that Xinhua reported that FDI into China was "the highest ever' in 2020 (and this despite the pandemic closing China down for close to 4 months and the rest of the world for 3) – but what's the point?
Should I mention that Tesla 'made the cut' onto the S&P 500 by financial legerdemain – cutting down reserves and R&D expenses and selling carbon credits (HUSTLE – Dec. 22/20). What about that China is cutting electricity (BBG, Dec. 21) supply to "some industrial and commercial customers in Hunan and Jiangxi provinces because demand has jumped 18% due to cold weather and industrial rebound" – I could mention that they didn't maintain the grid properly nor did they purchase sufficient quantities of coal nor is it confined to those 2 provinces (the city of Yiwu was completely dark on December 22nd (New York Times) and it is located in Zhejiang Province. Or here's a great inconsistency – on December 28th/20, BBG reported that China's industrial profits (grew) at a slower pace in November (2020) – on the same day, Xinhua 'reported' (sic) that these same industrial profits (grew) steadily as "the economy cements recovery" and that major industrial firms' profits were up 15.5% y-o-y to the end of November. What's the point?
Formenting Discord
I could report that the Chinese Government, seeing that its program of prevarication and obfuscation as to the source and handling of the C19 virus had not accomplished its goal, sought to delay access to the WHO into Wuhan to examine the scene. Not content with ultimately causing the death of Dr. Li Wenjiang who first publicly brought the occurrence of the virus to the attention of the public, the Chinese Government jailed a documenter of life in Wuhan during that time of early 2020 to a term of 4 years for "fomenting discord" – evidently "discord" is translated as anything that differs with their official version and truth has nothing to do with it. That fearless woman, Zhang Zhan, is already in poor health and will not survive prison but the world is no more worrying about her than they are about the two Michaels held in Chinese prison as hostages against Canada. What's the point?
A Personal Word From Me
If you don't mind, it has been a privilege to write this column but it has also been gruelling – just so you know, it takes over 7 hours per week to peruse the news, generally all of it bad verging on worse, and make notes – and then a minimum of another 6 hours to put it all together in a column. What started out as a fun thing rapidly morphed into a major obligation – not only to get the column out, but even more to make sure that every fact was not only right, but backed up. Yes, I can pat myself on the back that I was able to give you some inside scoops on the economic conditions in China well before the majors picked it up and, of course, numerous 'ahead of the information curve' news items about the C19 virus, but taking one week out of every four to do this meant that this was no longer fun but a major responsibility and obligation.
More to the point, that time had to come from somewhere and, as I still have a full time occupation running my companies and as, thank G_d, we are even busier now than ever, the time had to get carved out of sleep hours. I can't keep on doing this, so I prefer to take a step back now that, on January 20th/21, President Biden was sworn in and that, at long last, was the first bit of good news that the world has had collectively in 4 long troublesome years.
Donald is gone, and Melania, and Ivanka, and Jared, and Don Jr. – but you will be happy to learn that they feel safe in Florida as there are some things that even alligators won't eat. So we have seen what fear and hatred and failure to listen can do to a society, as per the riot in Washington, DC, and I urge everyone to try a little harder because, if we get through this pandemic only to find that we have an irreparably fractured society, what's the point?
Thanks for reading.
Bennett Little
benlittle@facetedproducts.com
---