Global From Asia
Newsletter
October 22, 2020
Dear Global Business Enthusiast,
Time is flying – while most of us can't wait until 2020 is over (myself included) – we do have a bit of a milestone here.
Global From Asia just turned 7 years old. We started back on Oct 21, 2013 and the years keep flying by!
One way we are celebrating is we are "upping the bar" and moving the podcast to also be streamed online – live – as well as almost 100% of the shows will also be in video form.
Yes, upgrade time!
What started as patchy recorded Skype calls turned audio podcast in 2013 is now turning into a live streaming video podcast.
Next week we would love to have some of you join us – we have Alibaba APAC, Sharon Gai, on to share about TMall global and opportunities for brands around the world.
Sound interesting? Learn more here.
For free GFA community members, you can tune in on the Facebook live stream.
If you're a GFAVIP member, you can join us in the networking room. Register Here.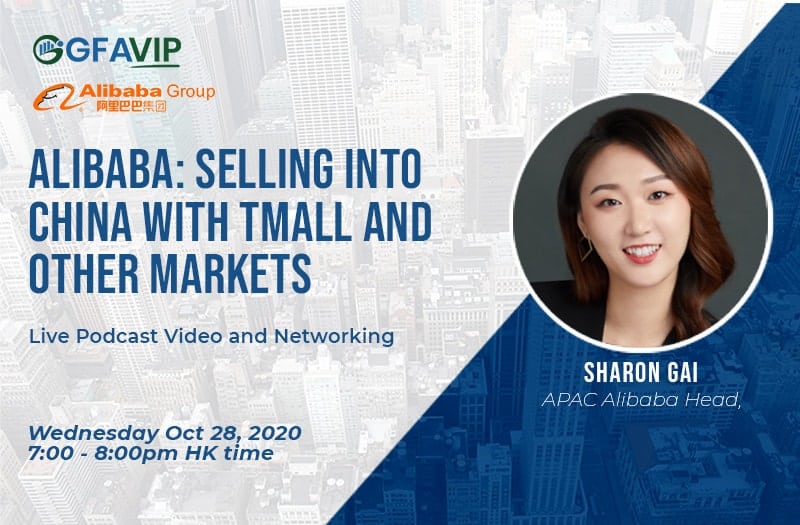 Something for everyone!
This is what life is all about – pushing our boundaries. Learning new things and making it happen.
If I can admit – I'm still a bit nervous – but hey, just gotta push the limits.
Hope to see you there.

Mike Michelini
October 22, 2020
OTHER NEWS, EVENTS AND FEATURES:
GFA Podcast
Listen in on our latest podcast with Shane Oglow where he talks about how to Leverage PR for your Ecommerce Business. Tune in to the show here.

---